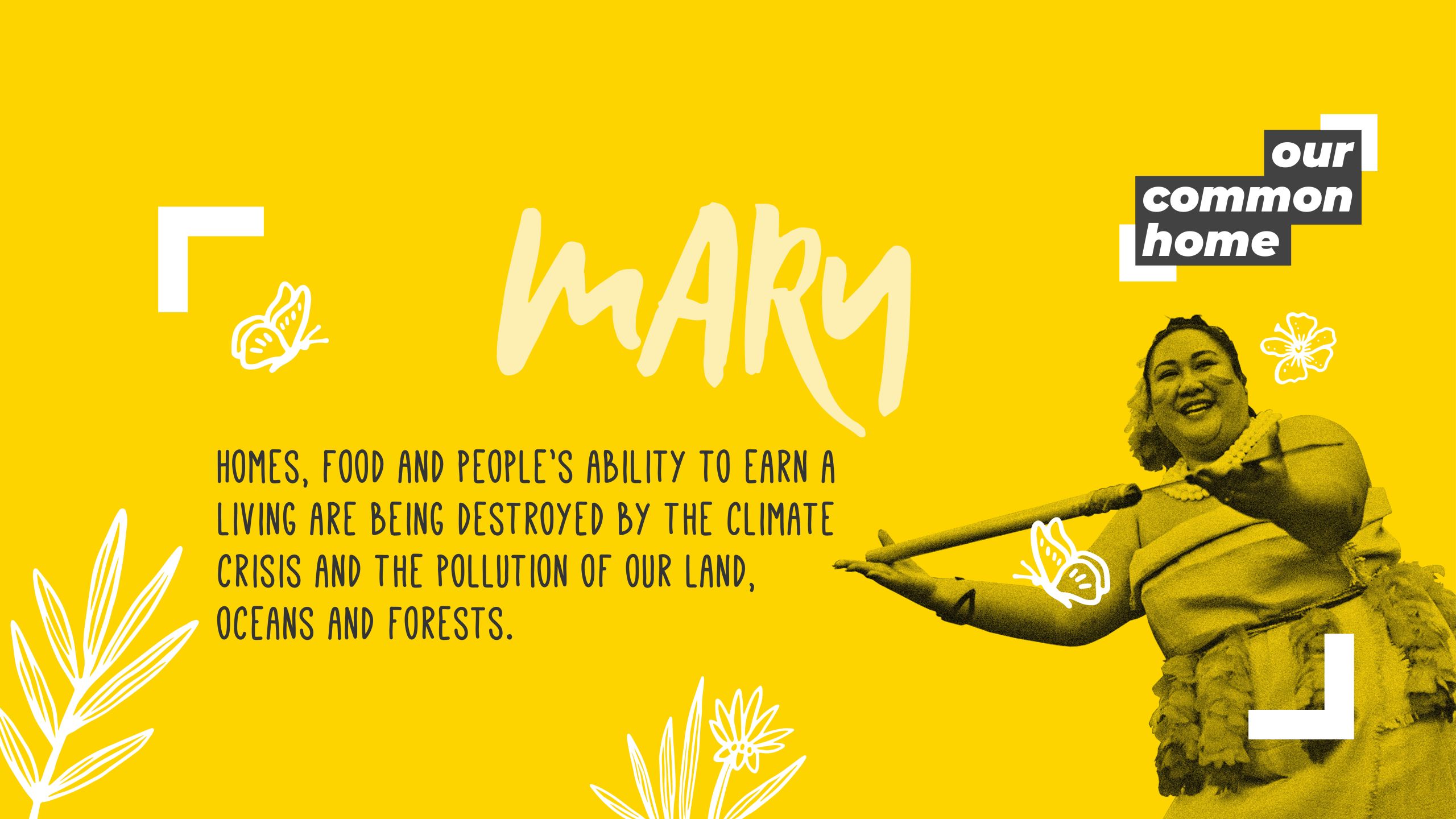 We all share this pain. But it is poor and vulnerable communities who have contributed the least that are affected the most right now. 
To ensure everyone can flourish we need to restore God's precious gift of creation, enable people to adapt to a warming world and stop the climate crisis from getting worse.
This isn't an easy challenge. But around the world, young people are already leading the way. 
Read more about how they are restoring our common home
Mary Moeono-Kolio
Communities in the Pacific Islands are on the frontline of climate change. There are thousands of small islands, each with their own unique cultures. Together there are about 40 million people, very much connected to one another and to the ocean. Many are being forced to adapt to ever-changing and dangerous weather conditions or flee their lands. Rising sea levels are eroding coastlines and homes. Cyclones are stronger and more frequent, destroying buildings, roads and infrastructure each time they hit. Rising acid levels in the ocean are ruining coral and fish stocks. Vulnerable communities suffer the most.
The Pacific Islands are leading the call for global climate action, with a network of 'Pacific Climate Warriors' drawn from all over the region. These young activists are on the frontline of the environmental struggle, organising their communities to protest, demonstrate and call for change. Vitally, they bring together the stories and voices of the Pacific people to influence climate policy at national and international levels. They work especially hard to involve young people in their campaigning, encouraging them to speak up and be heard.
Mary Moeono Kolio, 28, is the voluntary coordinator for the Wellington, New Zealand branch of the Pacific Climate Warriors. Mary works hard to encourage young people to see themselves as climate leaders. She believes that Pacific people can be the prophetic voices that the world needs, to show that climate change is already happening and causing devastation to people's lives.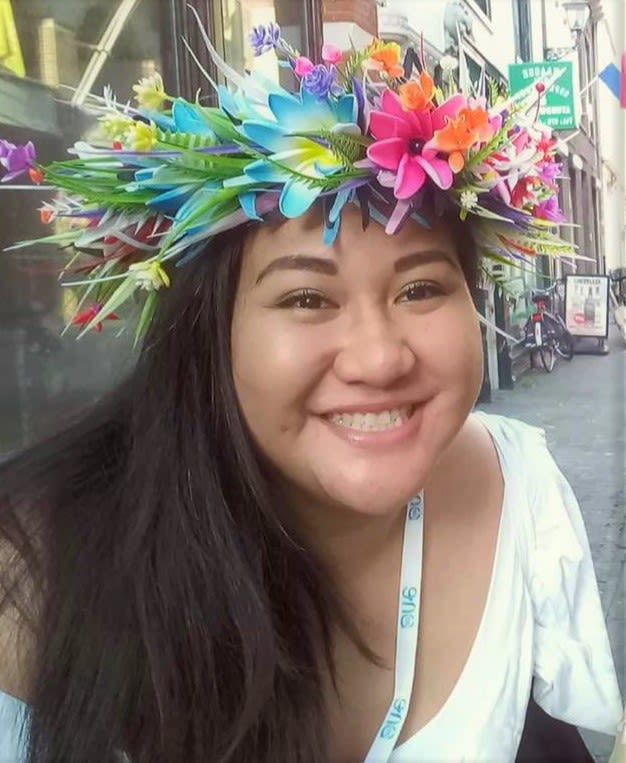 Currently a senior advisor in the Ministry of Education in Wellington, Mary previously worked at three universities, particularly providing advocacy, pastoral and academic support for Maori and Pacific students. Mary and her older brother Joseph, also a Climate Warrior, had a determination installed in them by their parents to challenge how society works for the most disadvantaged, and to work for social justice. "I see people as guardians of each other, as well as guardians of the earth," Mary says.
Mary speaks of the strain that climate change is having on people's mental health, living with the anxiety and unpredictability of climate change. "I do believe that human beings will fix climate change," she says, "but I worry that it will be at the cost of the Pacific people. The ambitious action that's needed might only be taken with the realisation that actual islands and countries are being lost. The catastrophe that people fear in the future is what we're experiencing now, so we have to remain resilient. We draw strength from our ancestors, who taught us to respect and nurture the land and the sea, only taking what we need."
Mary's proudest moment as a Pacific Climate Warrior so far was when Pacific people led a march of 40,000 to the steps of the New Zealand Parliament in 2019. More people are seeking out the views and knowledge of the Pacific people, and at the recent passing of the Zero Carbon Bill in New Zealand, MPs actually mentioned the mantra of the Pacific Climate Warriors: 'We are not drowning, we are fighting.' "That was so important for us," says Mary. "Our voices are being heard."
"We are not drowning, we are fighting."
Stand in solidarity with Mary by asking the UK Government to put people and planet at the heart of all decisions they make.
Mary is partnered with the dioceses of Lancaster, Liverpool, Salford, Shrewsbury and Wrexham.
---