Local experts. Global reach.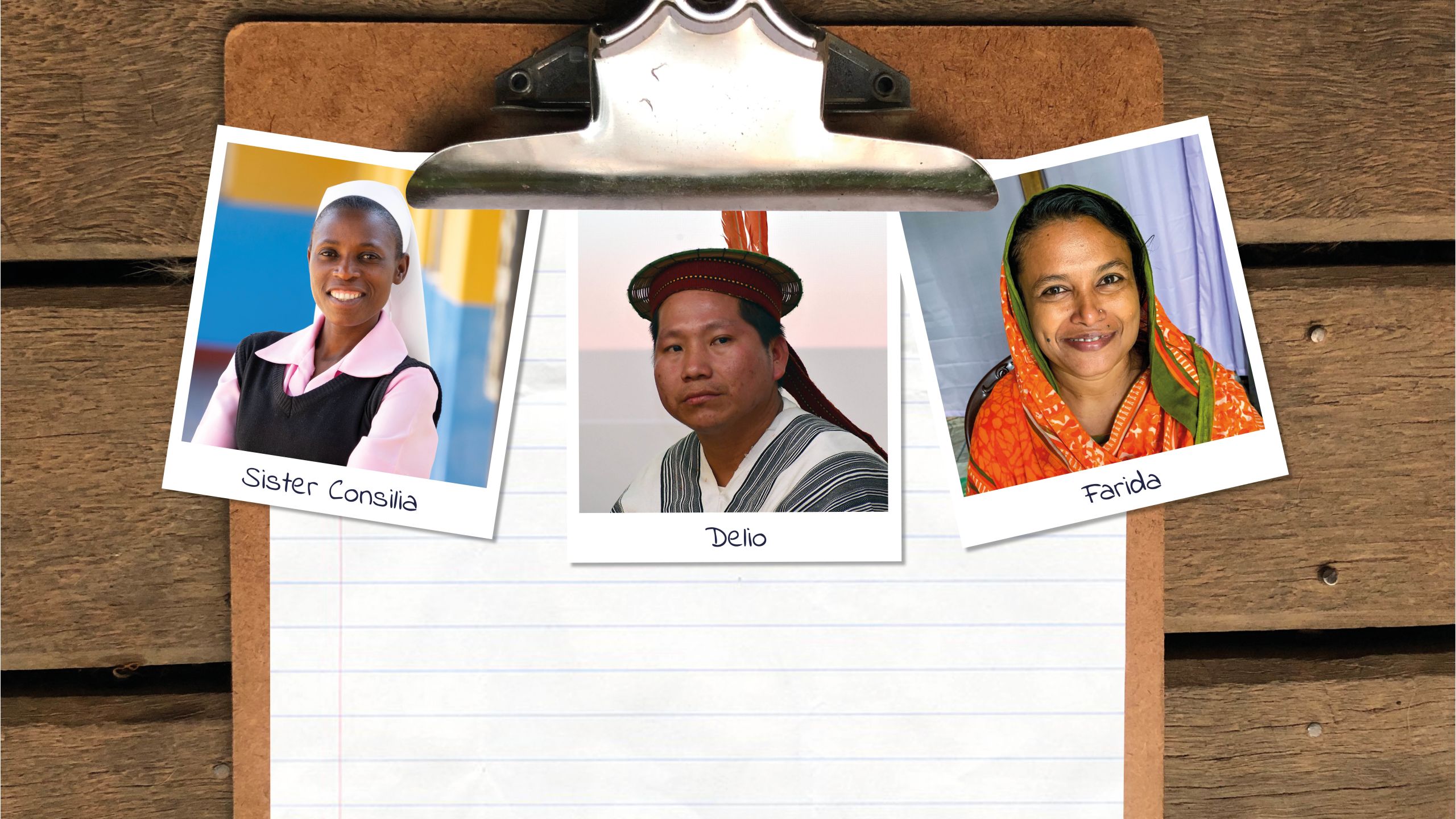 All over the world, even in the most remote and challenging environments, we are able to achieve incredible, life-changing results - for one reason.
Because of the knowledge and commitment of the highly-skilled local experts we work with.
You are about to meet three of them.
In Gokwe, Zimbabwe, a group of pregnant mothers wait patiently in the shade outside the clinic. Some have walked over nine miles to be here. They are all waiting for one reason - to see Sister Consilia.
Inside the clinic, a young mother and her son are in the middle of their routine check-up. The little boy is charming everyone in the room with his broad, beaming smile.
The nun examining him picks him up, raises him up to her face, and beams back.
Both mother and child are healthy and doing well. She hands the toddler back to his mum, and pauses barely a moment before calling her next patient in.
This is Sister Consilia. She is 34, and she has spent years studying, training and working long hours to become who she is today - a life-saving pharmacist.
And her day has just begun. By the time she heads home, with the last long rays of daylight slowly giving way to dusk, she will have weighed, measured, treated and advised as many as 60 mothers and babies.
It's a good thing Sister Consilia loves what she does, because in rural Gokwe skills like hers are sorely needed.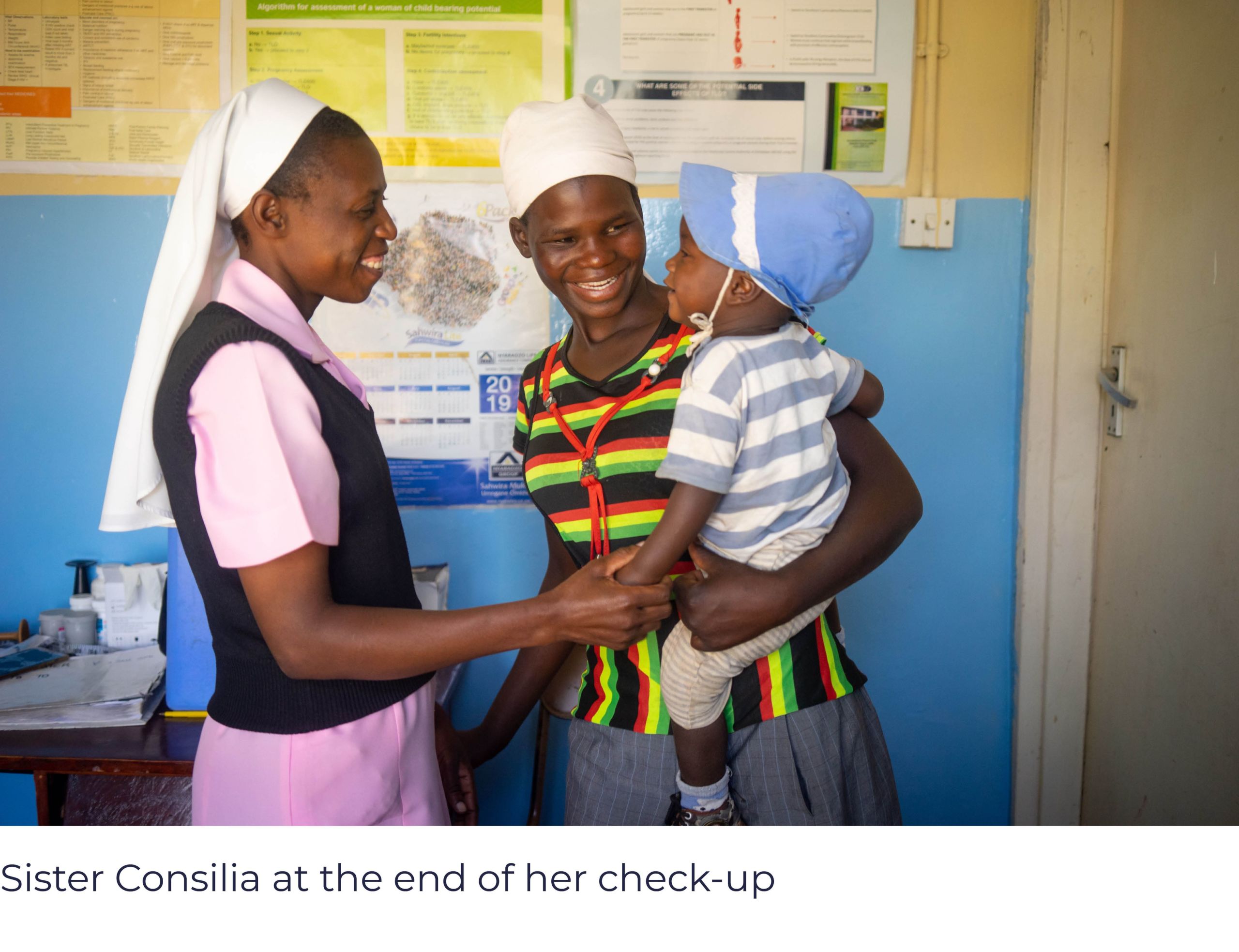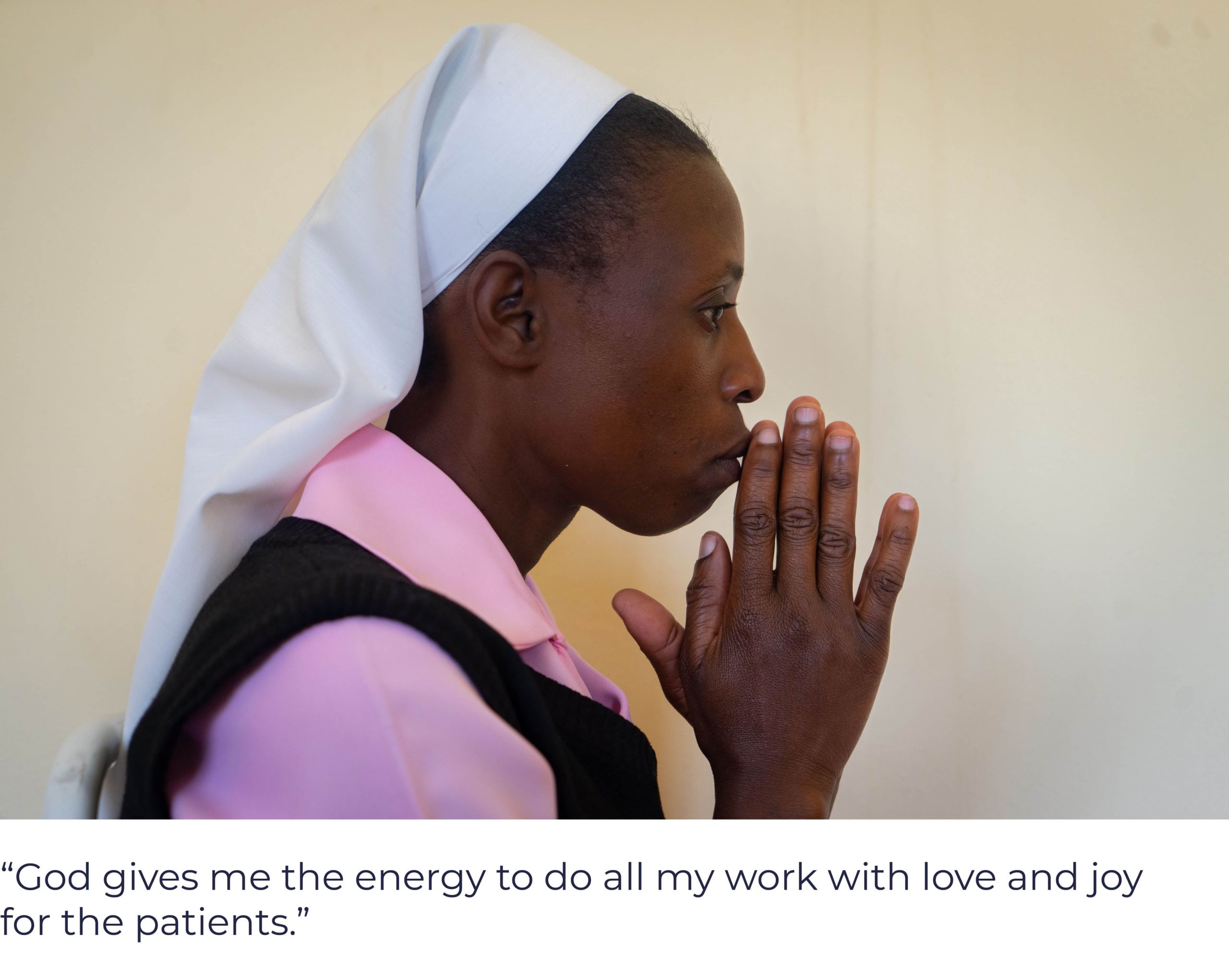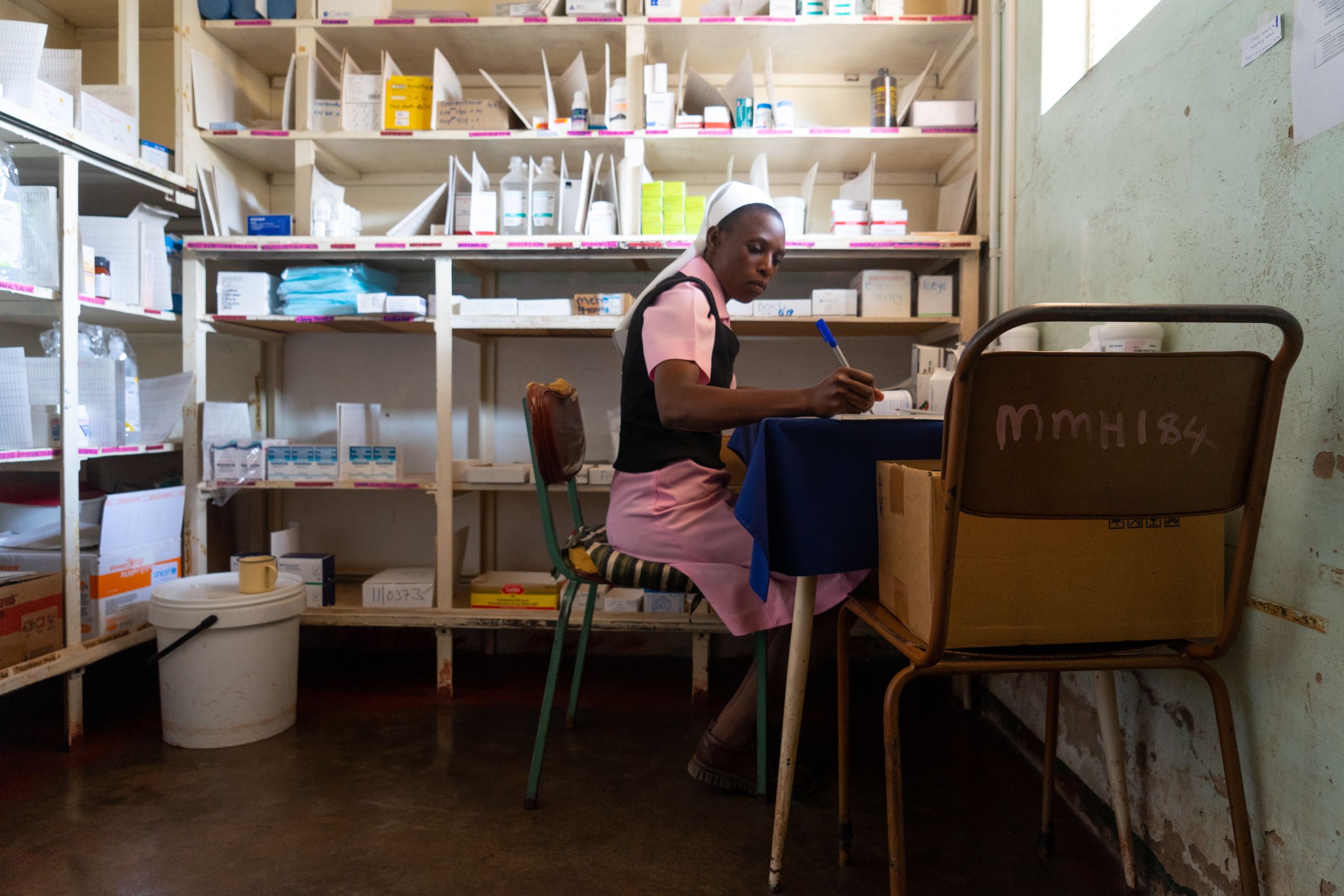 A growing crisis
According to a 2017 study by the Centre for Population Studies in Zimbabwe, maternal mortality rates – the number of mothers who die while pregnant – have risen sharply over the past 25 years. 'The rise,' the study states, 'is due to deliveries without skilled care in places without appropriate or adequate facilities to handle complications.'
This tragic increase is likely to continue as a result of recent extreme food shortages caused by drought. The drought in Zimbabwe has had a devastating impact on the poorest families in the country such as those in Gokwe.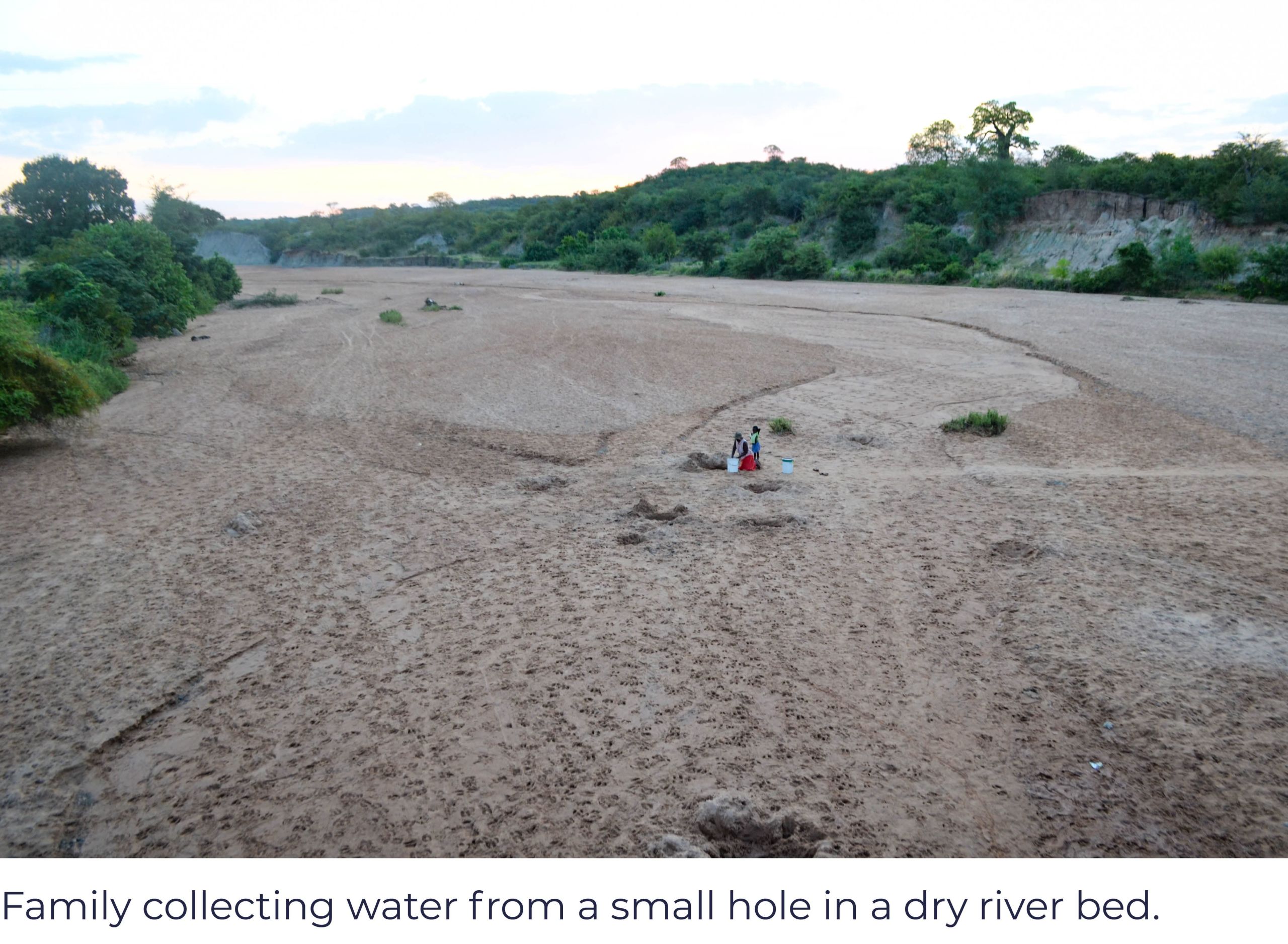 To make things worse, Zimbabwe has undergone a prolonged economic crisis which has sharply deteriorated in recent months, worsening hunger as food prices rise. The UN has warned that people are on the brink of starvation, with more than 7.7 million in Zimbabwe facing hunger. That's more than half the population.
But, despite all of these challenges, Sister Consilia and her colleagues have kept working. And they have a history of achieving incredible results.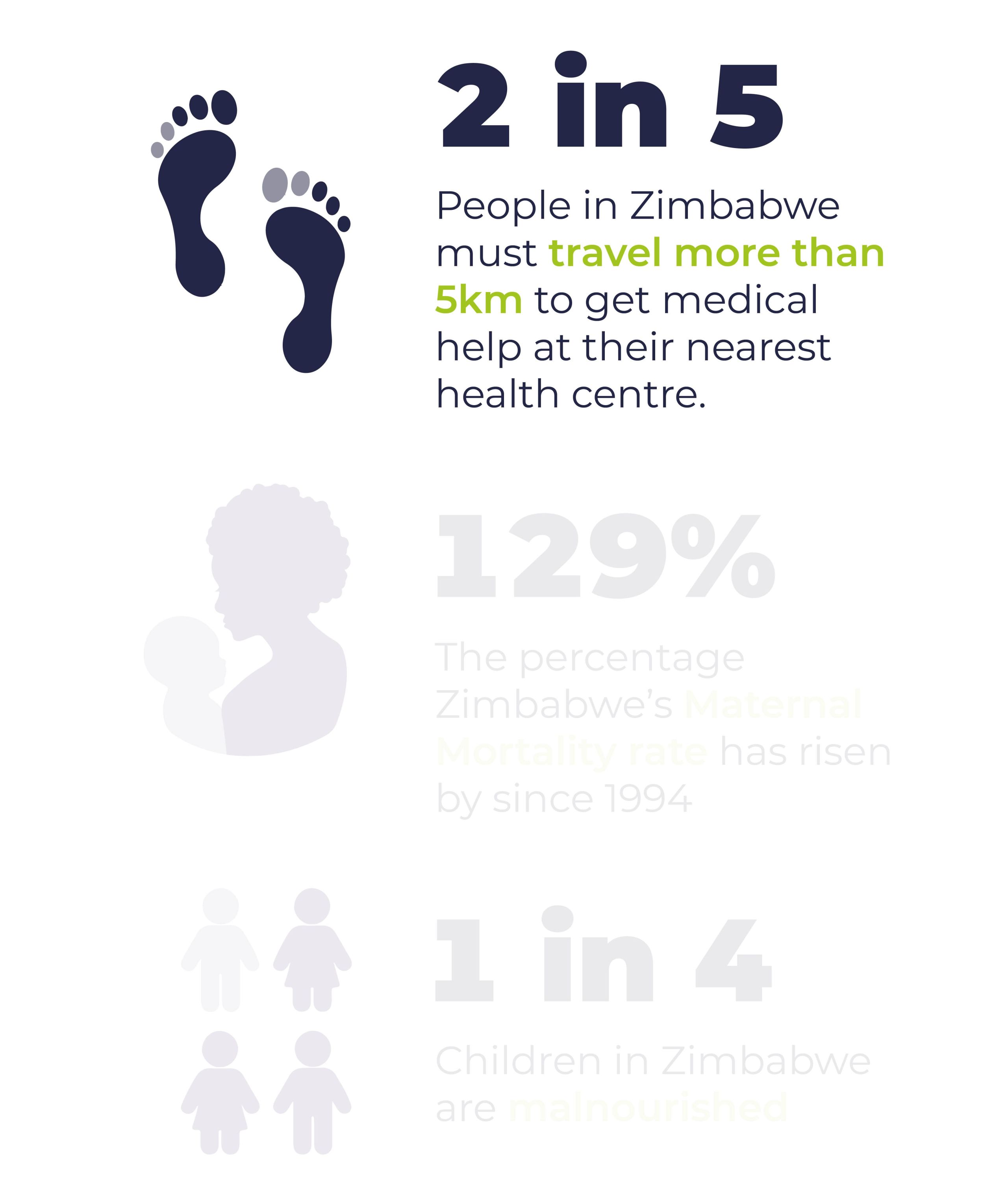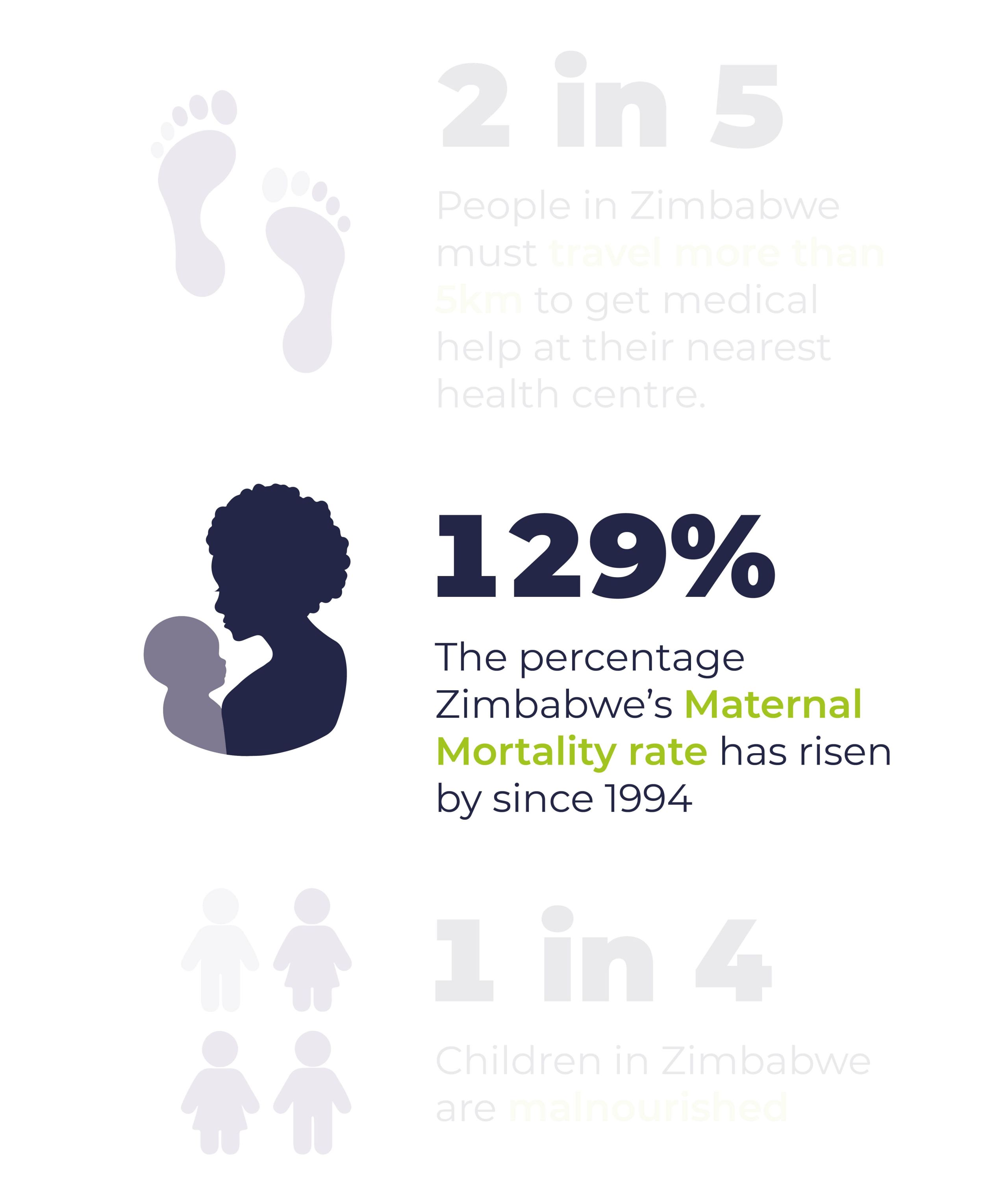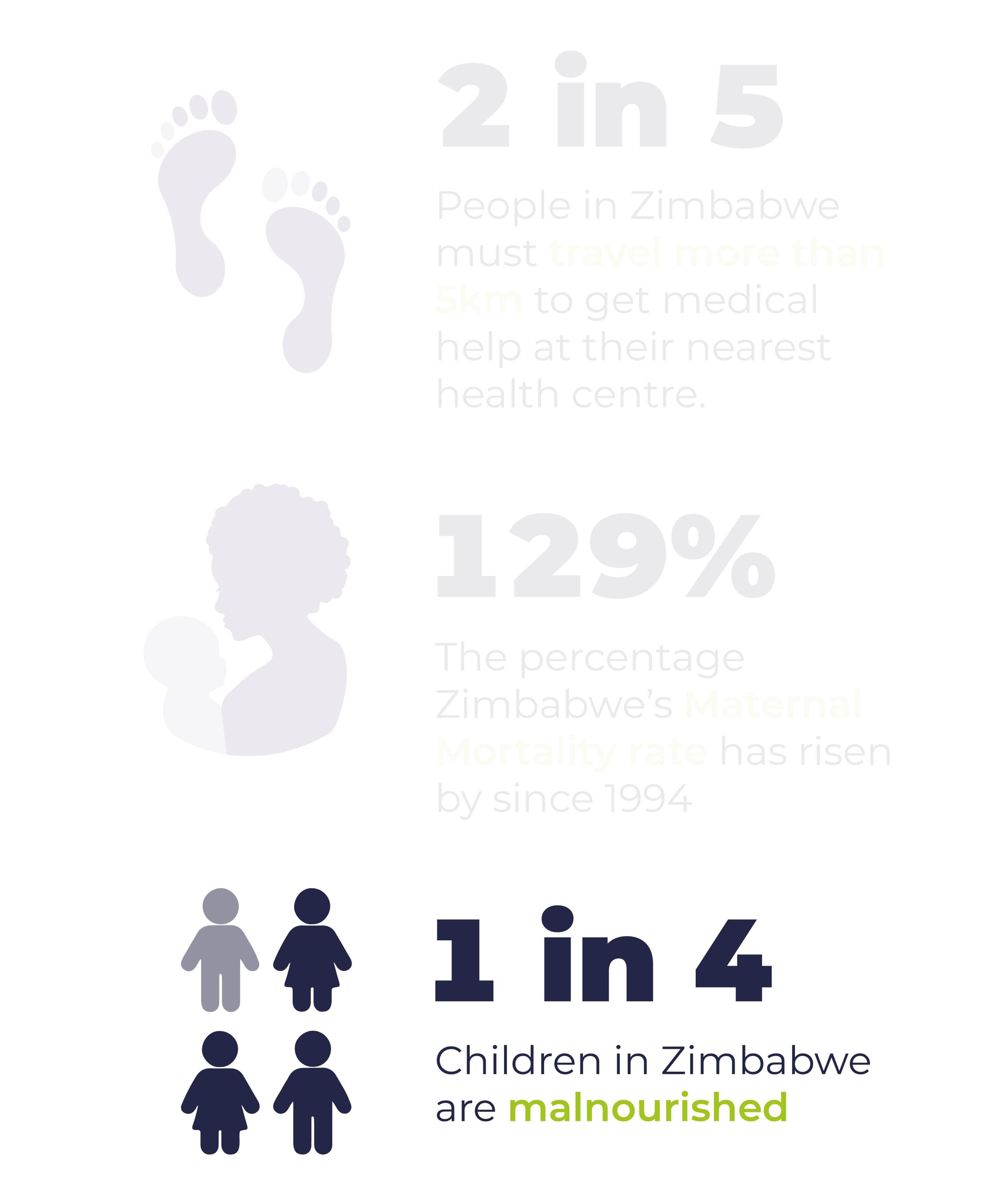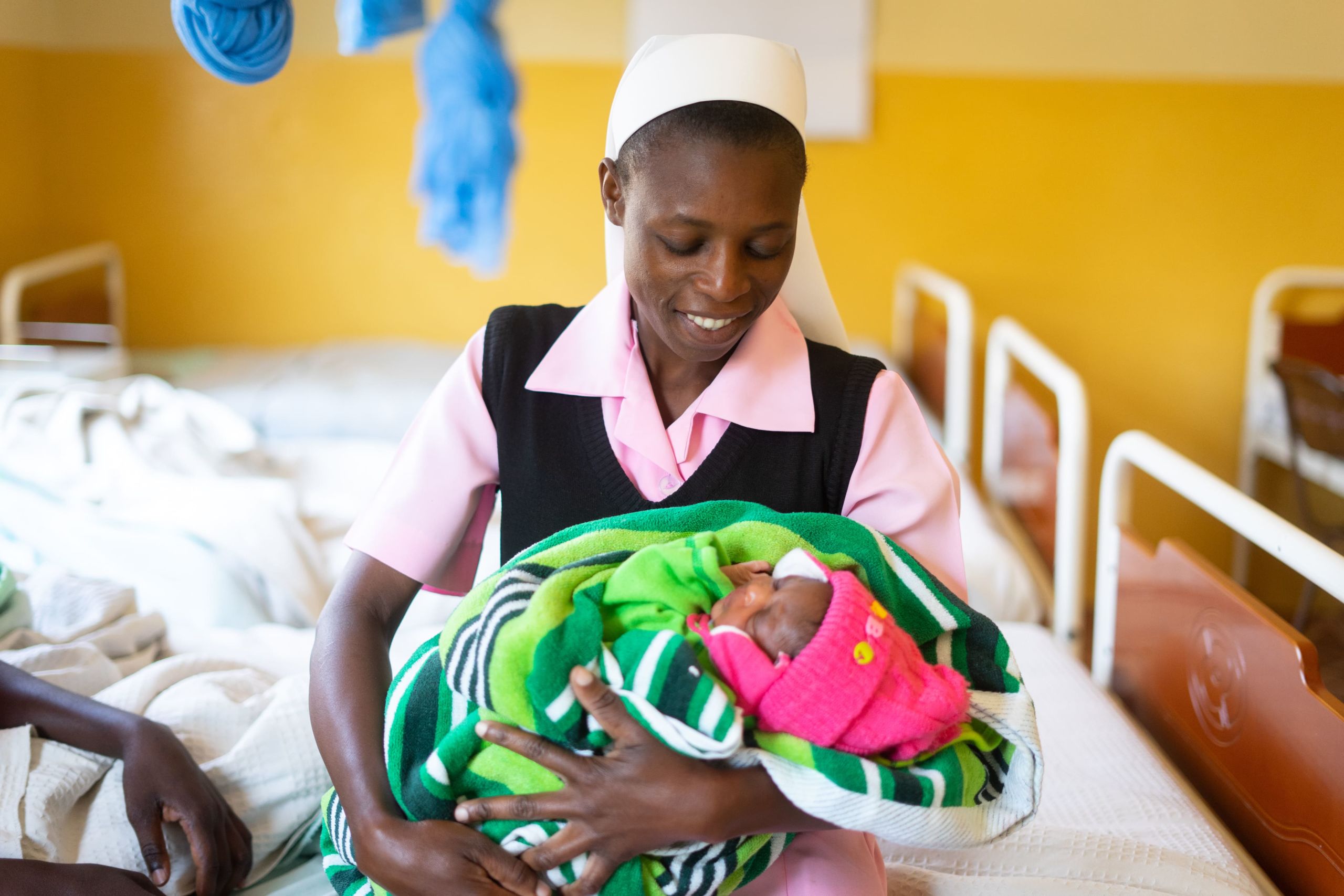 "Not one mother or baby was lost at the clinic. Not one."
Livison Chipatiso works with CAFOD in Zimbabwe supporting experts like Sister Consilia. As he talks to us about the work of the clinic his eyes glow with pride and admiration.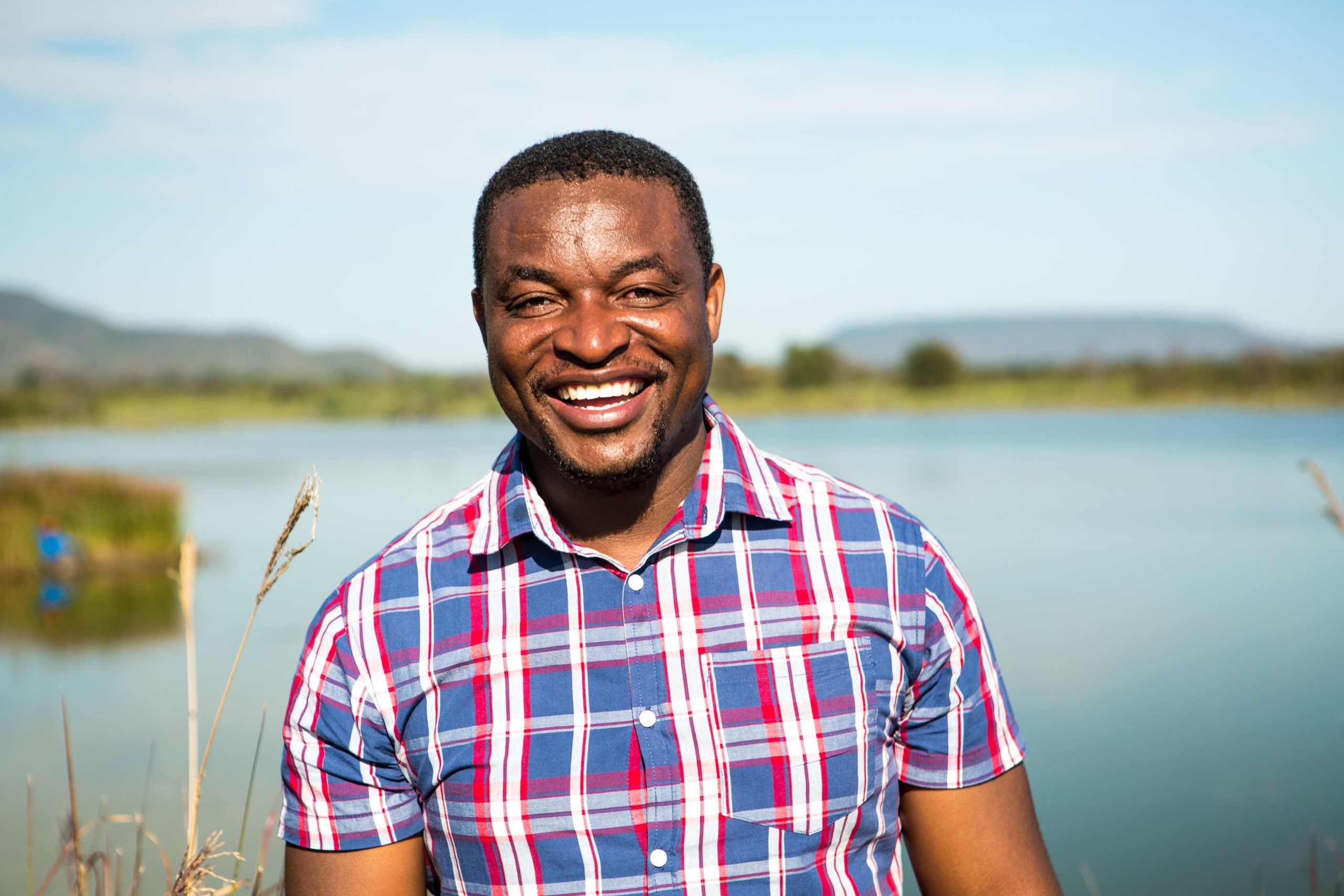 "Sister Consilia and her colleagues are so impressive," he says. "Despite all of the challenges the people face here. Despite the difficulty finding food because of the drought. Despite the difficulty finding work because people are subsistence farmers.
Despite the health challenges with diseases like malaria, cholera and typhoid, not one mother or baby was lost at the clinic. Not one."
Success like this doesn't happen by accident. Sister Consilia admits that she works six days a week, most weeks of the year. The rest of the staff work similar hours. They work so hard for a very simple reason – because they are so needed.
But Sister Consilia also has a more personal reason for the profession she has chosen.
She knows what it is like to be sick and in need of care.
A walk in the rain
"I had malaria when I was young," she says, her head bowed forward slightly as she remembers. "The place where I come from, the hospital is very far. In those days, there was no transport. I had to travel on foot and it was during the rainy season. On the way, the river flooded. There was no one to help us across the river. I was 16 when this happened. It took me four hours to travel to the hospital on foot. I was sick and I was walking for four hours."
Thankfully, Sister Consilia did reach the hospital and got the treatment she needed.
She remembers she was itching for days, but she got better – and she's never forgotten the relief she felt. That's why she has dedicated her life to caring for others.
"I treat girls who were my age then who have malaria now. I give them treatment and I know it helps. I feel very happy and excited when someone becomes healthy"
£20 could train three health workers to check babies for malnutrition
"Every day feels like a gift"
When Farida thinks back on her school days, one incident in particular stands out sharply. She was trying to join in a game at school. A group of girls kicked muddy water all over her, pointing and laughing.
"I can't explain to you how bad I felt that day. I instantly went back home. My school dress was ruined, and I couldn't stop crying."
It was not the first time Farida had come home in tears. Since she lost the use of her legs she had been cruelly bullied by several children at school. Her father was devastated to see his daughter so upset and decided to remove her from school. Farida would study at home.
She became more and more withdrawn. She was frightened to leave the house and would even hide when visitors came.
Thankfully, a local support group working with CAFOD reached out to Farida. Through the group she started to meet other people with disabilities and made new friends. And she started to find her voice.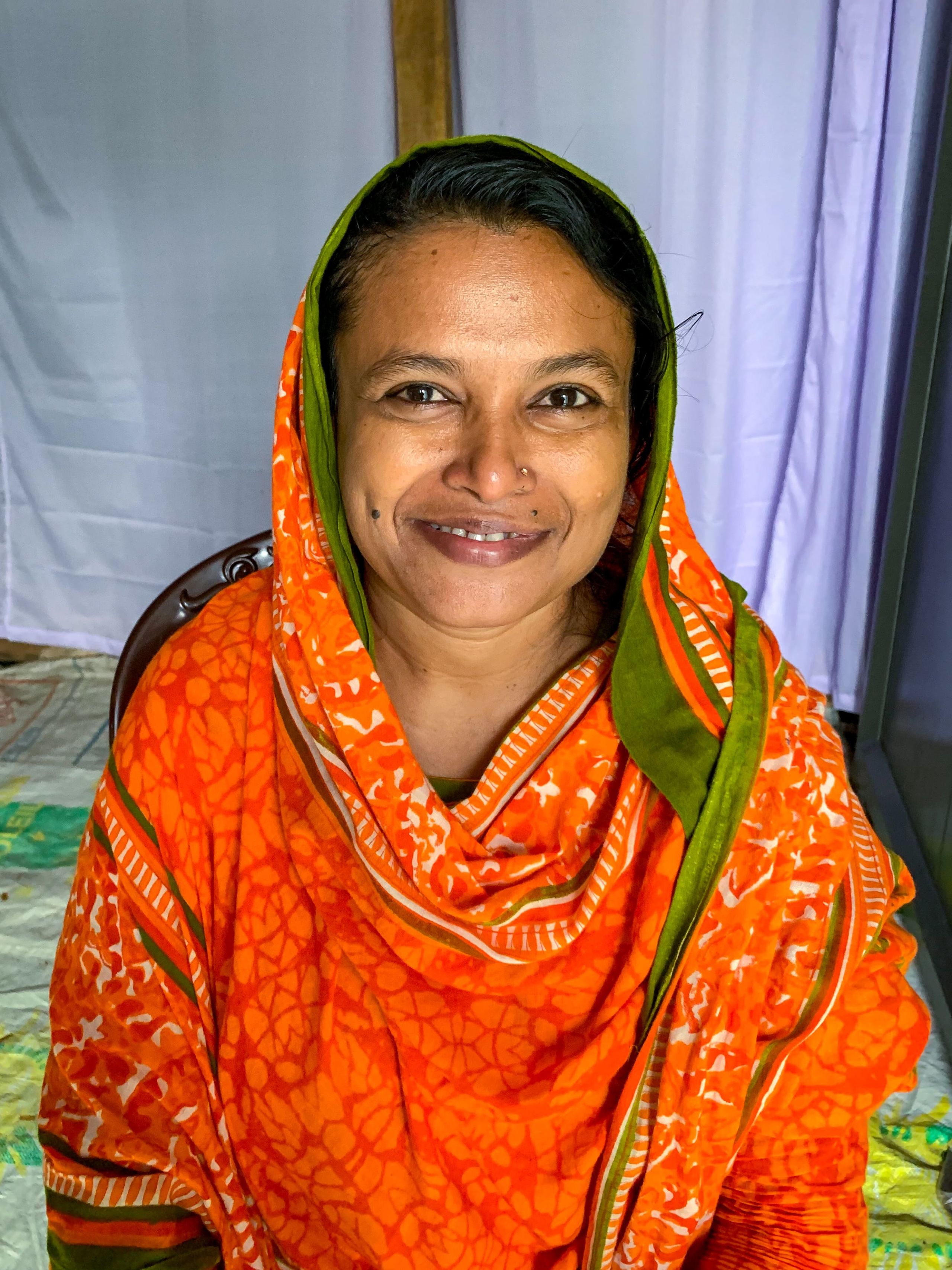 Farida received training and education on human rights and the environment, and how she could use her voice to defend them both. Farida learnt how to talk to people, and how to express herself with confidence. She went from being silenced by shame to making her demands heard by people with the power to affect change.
With her new-found confidence, Farida travelled the country promoting the rights of other disabled people – she even met the Prime Minister.
Farida now works full-time, tirelessly helping others to speak out for their rights.
"We can say with certainty now that we have been able to reach out to and bring out disabled people from their homes all over this area," says Farida. "You see, disabled people are so used to being neglected and mistreated that they have gone into a different mindset. Getting them out of this mindset and making them understand their value to society is a huge part of our work."
"I am an indigenous person of the forest," he says with pride. "In our culture we have always lived in harmony with nature."
Delio is a teacher at Nopiko University, in a very remote part of the Peruvian Amazon . He guides young people learning to care for their environment and to speak out against the harm being done.
He grew up as a member of the Ashaninka, a group of indigenous people who live in the rainforests of Peru. Traditionally his community has lived by taking only what they need from the forest. As Delio explains it: if you have ten people to feed, you go and catch ten fish – no more. Enough for everyone, but nothing wasted.
It's a delicate balance, and one that the Ashaninka have respected for centuries. But Delio worries that this simple, sustainable way of life is under threat – and that his community feel increasing pressure to adopt what Pope Francis calls a 'culture of consumption.'
"We indigenous people have also had that idea of ​​consumerism pushed on us," says Delio, shaking his head. "That if you don't have things, you are nothing. That you need to have things in order to be someone."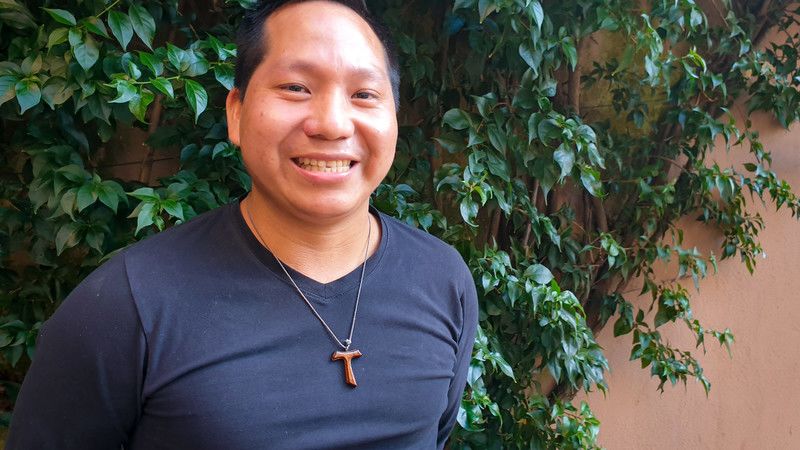 Delio saw this and decided to act. As a teacher working with young indigenous people in the heart of the Amazon, he has made it his life's mission to guide and inspire the next generation of environmental defenders.
"I try to influence young people to take care of our natural environment. If young people today do not hold onto that awareness of looking after the environment, we will quickly destroy nature. It would not be enjoyed by their children, nor their children or neither my children, not even the children of my children."
Delio pauses, thinking for a moment. When he looks up his expression is resolute.
"Imagine that you are from my culture," he says. "That you have always lived in an environment where you breathe only pure air. Where your shadow is a gigantic tree, where on that tree sing thousands of little birds and every morning you hear the songs of the little birds. Little birds of different species.
Wouldn't you defend that?"
In the little clinic in Gokwe, Sister Consilia takes a break in the middle of her busy shift. You would expect anyone to be tired after the morning she has had - but her spirit is undented. When asked why she does what she does, she has no problem finding an answer.
"I do my work because of my love for the people here," she says. "I really enjoy it. Being here in the community makes me very happy."
A baby cries and Sister Consilia leaves to continue her work. But this isn't a cry of pain, illness or hunger.
This is the cry of a baby being born healthy.
Donate now to help our local experts to reach vulnerable people living in the most remote places.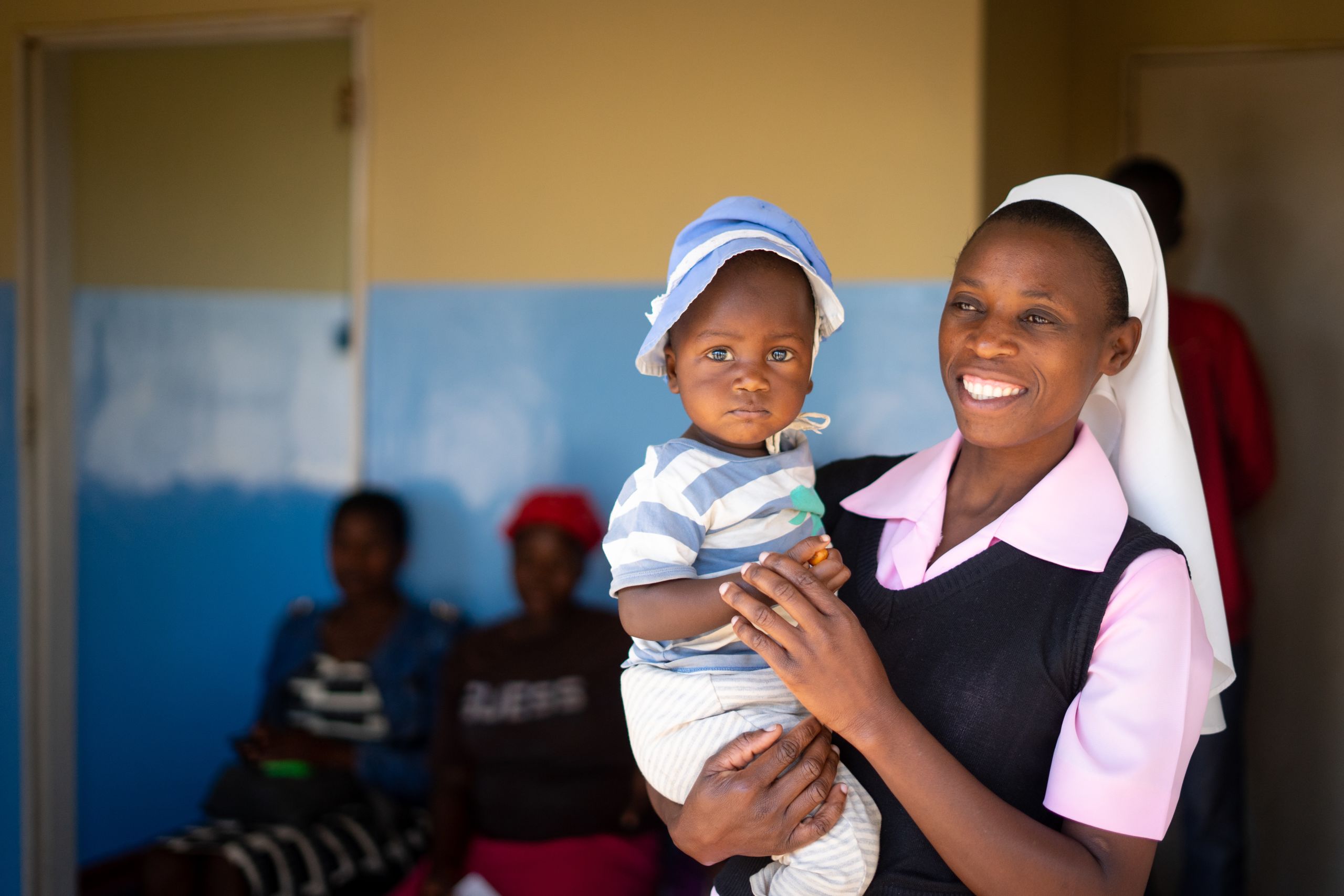 What CAFOD does
It's through local experts like Sister Consilia that we are able to help the most hard-to-reach people around the world.
We are part of the Caritas Church network – one of the largest aid networks in the world. This means we can reach out to people in 165 countries. And because we are part of the Church network, we can go into places other organisations are not able to, because they might be too dangerous, or the people don't trust outsiders.
It is extremely important to us as a Catholic aid agency that we help everyone, regardless of faith. We live out our faith and see these life-saving and life-changing works as an expression of our faith.
Your support is crucial in allowing us to reach vulnerable people around the globe who continue to struggle with the things we take for granted.