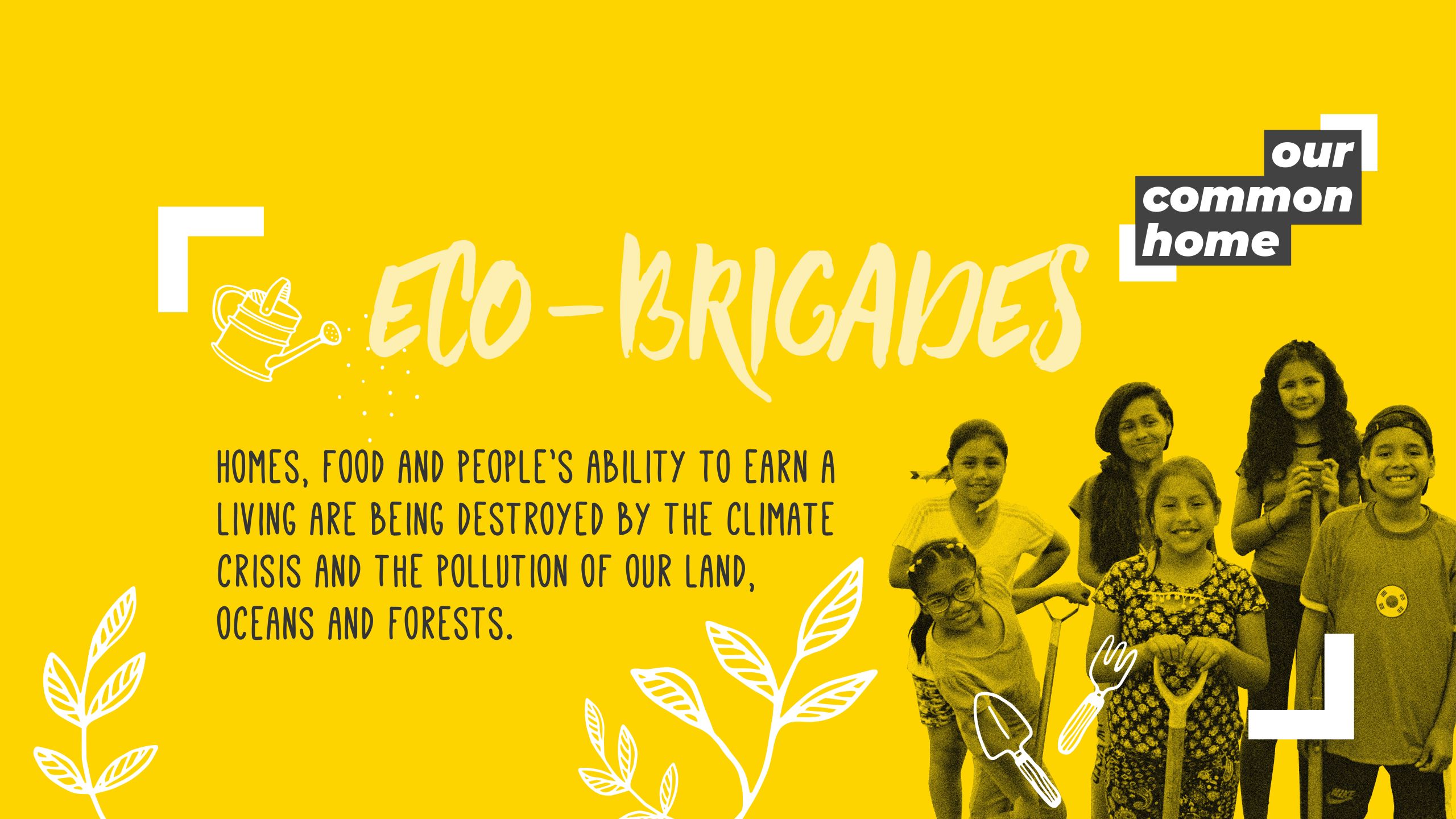 We all share this pain. But it is poor and vulnerable communities who have contributed the least that are affected the most right now. 
To ensure everyone can flourish we need to restore God's precious gift of creation, enable people to adapt to a warming world and stop the climate crisis from getting worse.
This isn't an easy challenge. But around the world, young people are already leading the way. 
Read more about how they are restoring our common home
Eco-brigades
Lima, Peru's capital, is the second largest desert city in the world after Cairo. Low, sandy mountains close in around it. It is a vibrant, bustling city.
But as a city that is extremely dry, with very little rain, Lima faces many challenges – particularly when it comes to the climate.
Lima is surrounded by a chain of mountains, the Lomas de Lima ('lomas' means 'hills'), that form a fragile eco-system known as Lima's "green lung". In a desert city such as Lima, the Lomas capture precious fog rising up from the Pacific coast, nurturing all kinds of natural life.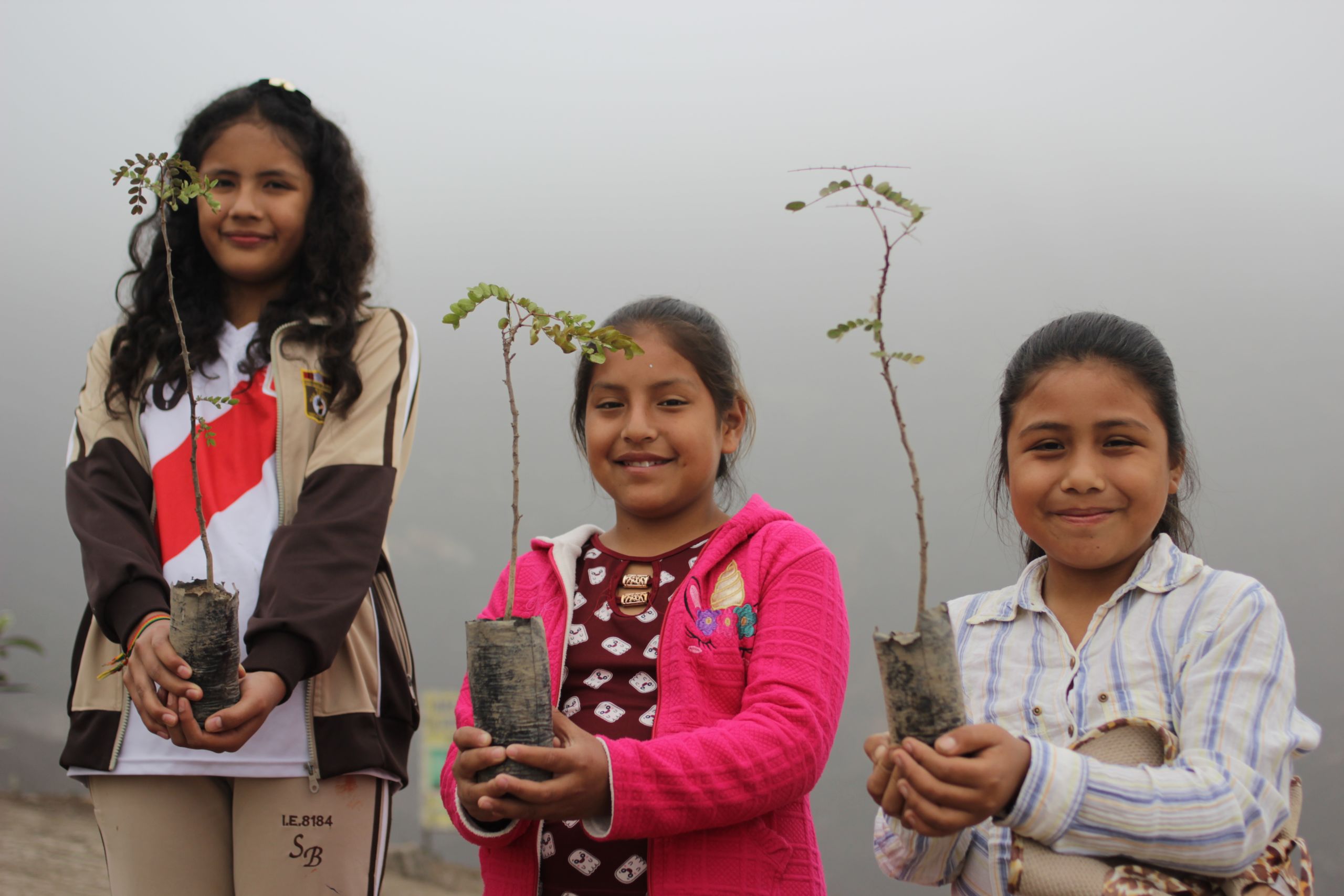 Despite their importance, the Lomas are under threat. One of them, the Loma de Primavera, is located in one of the most polluted districts of northern Lima, which suffers from the illegal dumping of waste. Illegal mining is also commonplace, causing severe air, water and soil pollution.
Land traffickers threaten the district, using fake documentation to sell plots of land to people desperate to find a place to live near the city. Mining companies also threaten to invade this natural environment, intimidating community leaders. There is a lack of public parks and places for children to play.
But children are playing a role in responding to the future of the Loma de Primavera. CAFOD has been working with local organisation, CIDAP (People's Centre for Investigation and Advice) to promote the next generation of environmental and climate leaders. CIDAP set up an eco-brigade in each of four local schools. They meet once a week to learn about the value of green spaces, climate change and how to protect the Lomas.
The eco-brigades have developed a range of activities to protect the environment. These activities include a forestation project in the Lomas, clearing land for a school garden, as well as developing an environmental plan.
During this year, eco-brigade activities will include earthquake simulations, water management campaigns, and how to deal with rubbish.
CIDAP has been campaigning to achieve protected status for the Lomas for many years and, in December 2019, five of the Lomas surrounding Lima were newly declared as the "Lomas de Lima" regional conservation area. This ruling provides a legal framework to protect the eco-system and recourse to people whose lives have been threatened by land invaders/traffickers. This is excellent news for the environment and for the protection of community members.  More work needs doing to ensure that the remaining Lomas are also given protected status, and that this protection is followed up by practical measures to ensure that it is observed.
"If I could change the world, I would collect water and grow plants. If there are no plants, there is no life. They give us life; they protect us so that we can breathe fresh air."
Stand in solidarity with the eco-brigades by asking the UK Government to put people and planet at the heart of all decisions they make.
The eco-brigades project is partnered with the dioceses of Hexham and Newcastle, Middlesbrough, Leeds, Hallam and Nottingham.
---